Products Details
ZB-E series circular metering pump is mainly used for extruder or pressurization,stabilizing flow and transportation of medium or high viscosity polymer. This series of melt pump primarily adopts electrical heating, and applies to PS, PET, PVC, PC, PA, PMMA, HDPE,LDPE, LLDPE, PP, etc.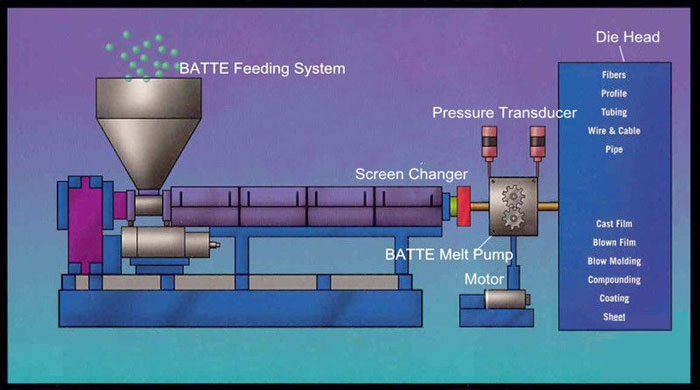 Working Principles of ZB-E Series Circular Metering Pump:
This type of extrusion melt pump is mainly used in conjunction with extruders or kneaders.
It reduces the natural pulsation and irregular conveyance, particularly in single-screw extruders, added to which, the build up of pressure in the gear pump is more efficient in comparison to the extruder. Because of this, less energy or heat is transferred into the polymer and the product is conveyed in a gentler manner.
This type of extrusion melt pump is indispensable for the manufacture of precision films or micro granulate.
Specifications
Structural Drawing for ZB-E Series Circular Metering Pump: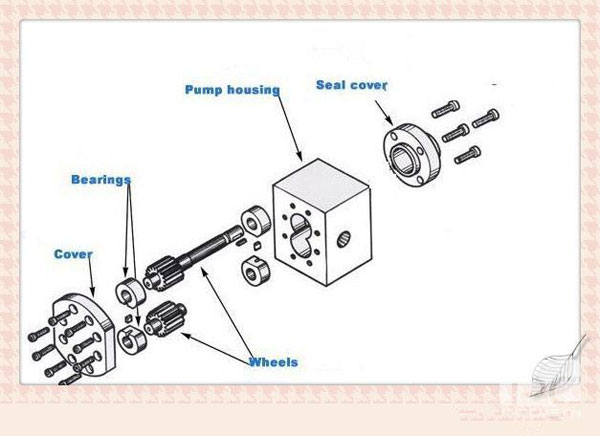 The Performance Advantage of ZB-E Series Circular Metering Pump:
1. Reducing stress on the extruder by means of shifting the job of building pressure to the melt pump;
2. Increasing the hourly output;
3. Removing the output variations and pressure pulsations, thus greatly improving the product quality;
4. Saving raw material by means of tighter manufacturing tolerances;
5. Improving the the dimensional accuracy during the production of sheets and profiles;
6. Optimizing the surface and optical quality during the production of films, sheets and profiles;
7. Improving the product quality with regard to homogeneity and pellet size in compounding;
8. Extending the lifetime of the upstream machinery;
Technical Parameter for BATTE Standard Type of ZB-E Circular Metering Pump:

| | | | | |
| --- | --- | --- | --- | --- |
| Pump Mode | Deliver Capacity | Output | Heat Power | Drive Power |
| Melt pump | cc/rpm | L/H | Kw | Kw |
| ZB-0.2 | 0.2 | 0.1-1 | 0.5 | 0.37 |
| ZB-1 | 1 | 0.5-5 | 1 | 0.5 |
| ZB-2 | 2 | 1-10 | 1 | 0.75 |
| ZB-5 | 5 | 2.5-25 | 1 | 1.1 |
| ZB-10 | 10 | 5-50 | 1 | 1.5 |
| ZB-20 | 20 | 10-100 | 2 | 2.2 |
| ZB-31.5 | 31.5 | 15-145 | 2 | 3 |
| ZB-50 | 50 | 25-225 | 2 | 4 |
| ZB-100 | 100 | 50-450 | 3 | 5.5 |
| ZB-150 | 150 | 75-675 | 4 | 7.5 |
| ZB-200 | 200 | 100-900 | 4 | 11 |
| ZB-250 | 250 | 125-1125 | 5 | 15 |
| ZB-315 | 315 | 155-1415 | 6 | 18.5 |
| ZB-500 | 500 | 250-2000 | 10 | 22 |
| ZB-800 | 800 | 400-2880 | 15 | 30 |
| ZB-1000 | 1000 | 500-3600 | 18 | 37 |
| ZB-1500 | 1500 | 750-5000 | 20 | 45 |
Packaging&Delivery
| | |
| --- | --- |
| Packaging Details: | Items are packed in wooden cases. |
| Delivery Detail: | 5-6 Weeks |
Email: info@battemachinery.com
Whatsapp: +86 158 38331071