Plastic Sheet Die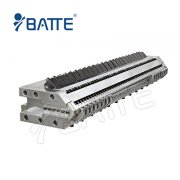 Products Details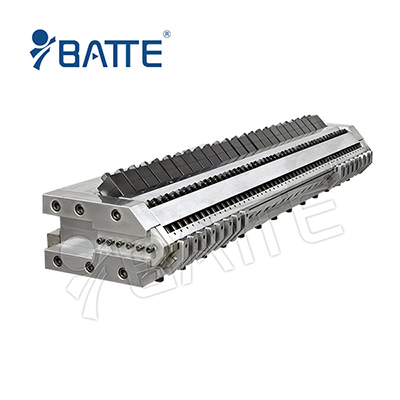 Plastic Sheet Die
Custom Plastic Sheet Die die cutting forces a flat plastic sheet (or the flat edge of a 3-dimensional part) against a cutting edge formed into a die. The result is a plastic piece shaped like the die.
Benefits
Plastic Sheet Die is normally faster and more cost-effective than other cutting or trimming processes such as routing. The trade-off is in the dimensional tolerances and edge finish of the part. A nominal tolerance for die cutting is +/- .020 inch, and it does not always produce a smooth, finished edge like routing. Routing tolerances can be significantly tighter, routinely achieving +/- .005 inch.
Typically, material being die cut is 1/8-inch thick or less.
Midland has used custom Plastic Sheet Die for such applications as:
Gaskets
Spacers
Flat Shapes
Trimming
Materials
Midland can produce custom Plastic Sheet Die parts from a wide variety of thermoplastic materials, although more brittle plastics such as acrylic may not yield a satisfactory result. We most frequently die cut these materials:
Specifications
Application:stationery,advertisement,package
| | |
| --- | --- |
| Item | Specification |
| Die steel | P20/5CrNiMo |
| Material | PE/HDPE/LDPE/PA/PS/LDPP/HDPP/ABS/EVA/PC/PMMA |
| Width of the die | 500mm-5000mm |
| Thickness of the product | 0.2-2mm |
| Choked flow rope | 90° |
| Way of flow passage | clothes rack type |
| voltage | 220V/50hz |
| Heating type | heating inside |
| Heater element | stainless steel heating rod |
| Mode of connection | closed cycled connection |
| Fastening piece | 12.9 high strength |
| Precision of polishing | Polishing precision of the stream surface of the die lip 0.03-0.04(μm)other parts is 0.04-0.05(μm) |
| Galvanization | the stream surface of the die head are treated by chrome treatment. Thickness 0.03-0.04(μm),hardness: 60-65Rockwellc,the chrome treatment thickness of the ektexine is 0.01-0.02mm. |
| Installation | according costumer's request |
| Way of charging | central ring charging way |
Email: info@battemachinery.com
Whatsapp: +86 158 38331071
Packaging&Delivery
无法在这个位置找到: message.htm